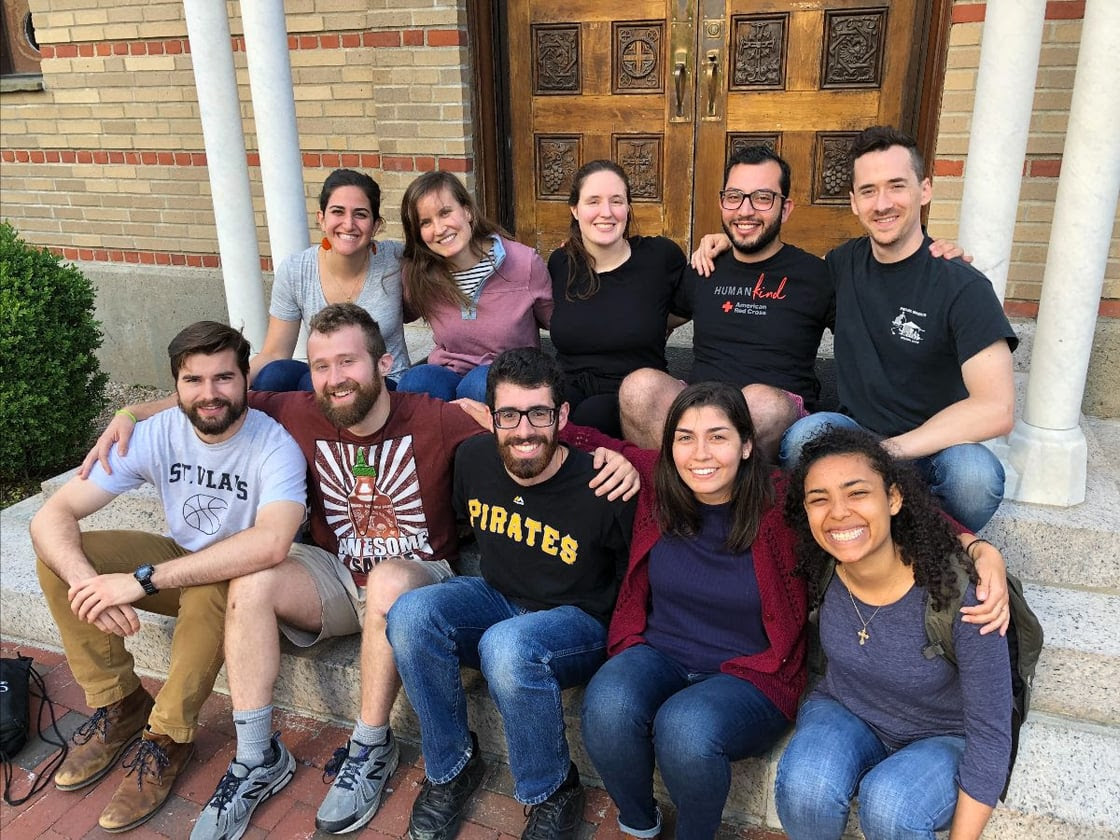 Dear Rev. Fr. Harry Pappas,
Christ is risen!
Do you know anyone in your community who would benefit from the opportunity to spend a year at Holy Cross to prepare for youth and young adult parish ministry? We are still accepting applications for the Certificate in Youth and Young Adult Ministry and Leadership Program, which begins its second year in September.
This Certificate is designed for those who have completed their bachelor's degrees and wish to deepen their theological knowledge while developing their skills and understanding for ministry and leadership with youth and young adults. We are offering a full-tuition scholarship to each student who is admitted to this program.
For more information, click HERE to visit the Certificate web page.
This Certificate fills important educational and vocational needs of Orthodox laypeople. It also meets the needs of parishes and metropolises that wish to hire a youth activities coordinator. This Certificate program cultivates the skills of its students for service in our parishes to our youth and young adults. This Certificate includes:
18 credits of graduate-level courses,
a paid work-study assignment,
an OVM leadership series taught by an array of Orthodox professionals
Do you know anyone who would benefit from this unique opportunity? If so, please let us know or direct their attention to our webpage link above.
Thank you for your thoughtful consideration.
In His service,
Dr. Bruce Beck
Director of Enrollment Management, Hellenic College Holy Cross
Assistant Professor of New Testament, Holy Cross and Hellenic College
WHO SHOULD APPLY?
Anyone who wants to…
SERVE 
as a youth director, youth activities coordinator, or administrator at the parish, diocese, or metropolis level.
GAIN EXPERIENCE AND SKILLS
with a specific skill set (see the work-study areas of focus).
DEEPEN THEOLOGICAL KNOWLEDGE
before pursuing professional studies in a chosen career field. This program gives participants the opportunity to expand their understanding of Orthodox theological tradition while learning to mentor and engage our young people through a year of transformative service and learning.
TAKE A YEAR OFF FROM PROFESSIONAL WORK
to study the Orthodox faith tradition while also training to be excellent volunteer leaders for the Church (e.g., Sunday school, GOYA, camp ministry, or mission work).
EXPLORE VOCATION
through what we believe to be the optimal combination of theological learning and service.
Hellenic College Holy Cross, 50 Goddard Avenue, Brookline, MA 02445
"This past semester I taught an online course for 30 graduate theological students at our Seminary, among whom were at least 7 enrolled in this program.  I highly recommend it and commend our School for offering this to young adults interested in ministry." – FH